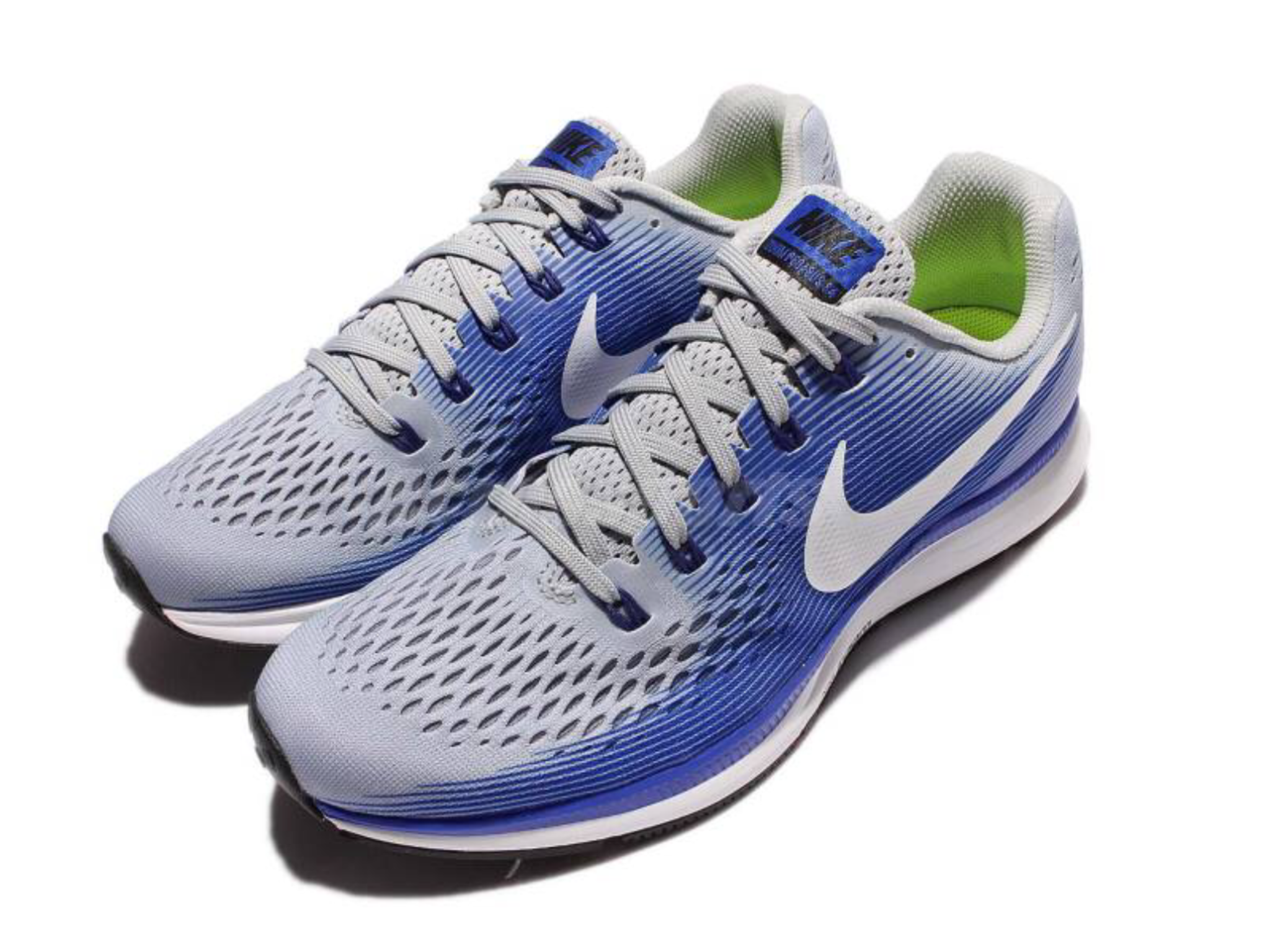 Nike Air Zoom Pegasus 34
When a running shoe model has been about for more than 30 years it's obviously doing something very well- if you are not currently running in a pair of Nike Air Zoom Pegasus you might want to ask yourself why not?

The Pegasus 34 is a neutral or cushioned trainer with a 10mm heel drop and weighs 280 grams. Although these shoes are not at the cutting edge of the Nike vaporflys, they are full of great features which should appeal to most runners.

The sole of the 34 is something else. Nike has designed a cushion and air zoom foam which is lightweight and responsive. Combine this with the lightweight uppers and the pegasus Zoom feels great for those long distance runs. The air zoom technology acts like an airbag at both the heel and forefoot giving added shock absorption and comfort for the runner. The outer sole is durable and provides excellent grip on most surfaces.

The Flymesh upper that wraps around the entire shoe provides great breathability while giving a sock like fit. The heel counter is firm and offers the right amount of support when laced in. This also adds to the snug fit of the Pegasus.

Initial impressions of this shoe are positive. They are lighter than the Asics that I normally run in. The snug fit is excellent and makes for an enjoyable long run. All materials are durable and for the price- £75 they offer excellent value for money. The shoes are responsive under foot and offer excellent cushioning and protection on each run. The rubber crash rail on the lateral outsole acts as a cushioning device at contact for a soft, smooth transition. The rubber is segmented to enhance flexibility. It takes about 20 miles to 'break in' the shoes and giving all my running is on the roads the shock absorption properties of the air zoom insole are amazing.